Working with Liz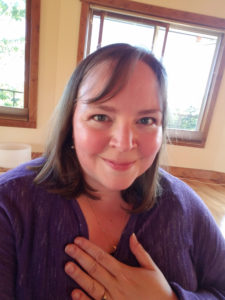 New in 2018, you can now work with me on areas of your life where you feel a bit stuck or uncertain. I'm honing my skills as a life coach this year through Courageous Life Coaching Certification and Playing Big Facilitators Training, and while I'm undergoing further training, I'm offering lower-cost coaching through the end of 2018.
A question I hear a lot revolves around what life coaching is, exactly. Perhaps you're feeling like you never thought you'd be the sort of person to hire a life coach. Maybe the phrase "life coach" makes you feel uncomfortable in and of itself. I see you, and I understand.
Think of working with me as your coach as an opportunity to dig deeper into your values, your beliefs about your life, and your goals. A life coach isn't going to tell you what to do. I'm not going to give you advice, solve all your problems, or take your life to the next level. What I will do is help you unearth the pieces of you that already know what you truly want. I'll guide you to the truth of you that lives in your bones. I'll listen, without judgment, and push you to interrogate the voices in your head (we all have them) to see if they're speaking from a place of honesty or from a place of fear. (Here's a description of life coaching from another coach.)
As a coach, I fundamentally believe that you — yes, YOU — are a whole person. You know you better than I ever will. I'm just here to help you root down into that self-knowledge and let your deepest truth shine out. She's ready. Let's give her the voice she deserves.
Sound terrifying? Trust me, I know how you feel. Brene' Brown has a line I love and will modify here: Together, we won't create a safe space. We'll create a brave space.
Let's get started! Fill out the form below to let me know you're curious to learn more. I'll follow up within 48 hours with an opportunity to schedule a free call to chat and see if we are a good fit. No obligations, no strings, no hard sell.
If you decide to move forward, my 2018 coaching rates are:
** 25-minute session: $10
** 50-minute session: $20
Payments will be coordinated through PayPal. Sessions will occur using web conferencing tools, unless otherwise arranged in person.