Yoga
Welcome.
I am a Curvy Yoga-certified yoga teacher based in Sewanee, TN. I'm passionate about yoga for every body — including yours!
---
Upcoming classes:
Weekly gentle yoga classes at Tenacity Adventure Fitness in Tracy City, TN: Thursdays at 4:30pm and Saturdays at 9:00am
Gentle Yoga in Sewanee, TN on selected Sundays: April 23, May 7, 6-7:00pm ($8 drop-in)
Gentle Yoga, Spring 2017 1-credit course at Chattanooga State Community College
CAT YOGA! In partnership with Mass Appeal Fitness in Winchester, TN — a donation-only class to benefit Animal Harbor, a group that helps rehome cats and dogs (and sometimes pigs!) in Franklin County, TN. Animal Harbor will bring cats to play with us as we practice! Saturday, May 6, 1-3:00pm
---
About Liz
I first began practicing yoga in roughly 2003, but my journey into the practice was far from straightforward. My first several classes left me feeling like yoga wasn't for me … I didn't look like anyone else in the class, and I was left to struggle into poses with little guidance or support. In retrospect, it's amazing I ever came back to the practice.
But I did.
I've found a stronger connection to myself — and, by extension, the broader world — by coming back to my yoga practice on a regular basis. It nourishes my soul, calms my system, and breeds gratitude for all that is good in this world.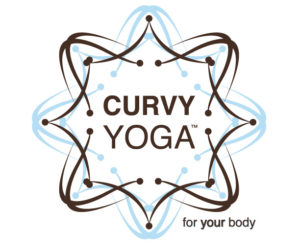 I became a yoga teacher to share these gifts with others in my communities — particularly those who don't see themselves in the popularized images of yoga practitioners. I believe yoga can work in any body, and I'm here to help you find your yoga.
I hope to meet you on the mat soon!